After 1600 years, monks ejected from Mar Behnam Monastery by Islamists...
Thomas McDonald

The Mar Behnam Monastery (The Monastery of the Martyrs Saint Behnam and his Sister Sarah) was built in the 4th century as an act of penance by Sennacherib II. The Assyrian king had Behnam and Sarah, his son and daughter, executed for converting to Christianity, but later converted and repented. From that time until this month...
---
10 things you need to know today: July 22, 2014...
---
'St. George and the Dragon' fits the needs of girls and boys (of all ages)
---
Yo editors: Can the state pay Catholics to help immigrants?
Terry Mattingly

As usual, there was a stack of Baltimore Sun newspapers waiting for me at the end of last week when I returned from a consulting trip to a campus in Iowa. One of the papers contained a very timely and newsworthy story. My goal here is to argue that — just possibly — this story was even more newsworthy than the Sun editors thought that it was.
---
7 simple suggestions to help you combat your technology addiction...
Fr. C. John McCloskey

A confession: I am writing this column on my MacBook Air computer with my iPhone at my side. And I regularly enlist the help of a cellphone App to pray the Liturgy of the Hours. And after all, I live in the heart of Silicon Valley and have lectured to 300 actual and would-be Techies and Masters of the Universe. In addition...
---
Setting aside all earthly cares: Why dads need to make Holy Hours...
---
How to use music to reach the sleeping soul...
Msgr. Charles Pope

I have learned in my life, that music is powerful beyond words, and often does what words alone can never do. Historically, when my soul was asleep morally, it was music that called me back. I joined the church choir to meet girls, but through the music, the Lord showed me a deeper desire in my heart, for goodness, beauty and truth...
---
These 'FOBs' (Friends of Bergoglio) are driving the train under Pope Francis...
John Allen

During the Clinton administration, American politics developed a new bit of argot: "FOB," meaning "friend of Bill," an intimate of the president who enjoyed access to the corridors of power and perhaps helped shape his agenda. Today Catholicism has its own emerging "FOB" class, in this case standing for "friend of Bergoglio.
---
Something about this grave (like a guy with a shotgun) scared road workers so much they paved around it...
---
Great visualization: A day in the life of a New York City taxi...
---
Pope laments exodus of last Christians from Mosul...
---
Catholic philosopher Robert Spaemann: "Divorce and remarriage leaves victims. Has anyone even mentioned them?"
---
Catholic men need to be all in. The souls of our sons are at stake...
---
How do atheists account for all the evidence of miracles (or conversely, demonic possession)?
Joe Heschmeyer

In 1949, Jerome S. Bruner and Leo Postman asked a group of 28 students at Harvard and Radcliffe to perform a simple task: identify playing cards. There were just two catches. First, these cards were shown very quickly: for 10 milliseconds at first, but increasing up to 1000 milliseconds if they struggled to identify the card. Second...
---
How Neil Armstrong's one small step became one giant leap for mankind...
---
In eternity, you're going to be either a saint or an ain't...
---
Obama to issue special protection order for gays, transsexuals; no religious exemption allowed...


Police seek clues in Tony Palmer motorcycle death...
Kathy Schiffer

As news becomes available, we learn that it was a head-on collision in Chelwood, U.K. that led to the death of evangelical pastor Tony Palmer July 20. Bishop Palmer caught the attention of the world in February 2014, when he carried Pope Francis' video greeting to Pentecostals gathered at the Kenneth Copeland conference.
---
5 things you can do right now as ISIS threatens Iraqi Christians and Shiites...
Elizabeth Scalia

One of Christendom's oldest and deepest roots is being ripped from an ancient garden, and many in positions of power, even among so-called "Christian" nations, seem content to let it go unremarked upon and unchallenged. Perhaps they feel inadequate to the task of pleading on these Christian's behalf.
---
Ron Swanson ("Parks and Recreation") inadvertently makes a case for the existence of God...
---
It's official: Obama signs special protection order for gays, transsexuals; no religious exemption allowed...
---
I used to be fiercely pro-choice, but then everything changed. I had an abortion...
---
Satan is brilliant at tactics, but he leaves himself vulnerable to God's strategy...
John Zmirak

By cutting the spigot of federal money to church-based agencies, Obama has done us a paradoxical favor -- as Garibaldi unwittingly aided the Church by stealing the Papal States. (Would we really want them back?) However wicked are Obama's manifest intentions, he is offering us a profound opportunity to rebuild our outreach to the needy along truly Christian lines.
---
Is the "missio ad gentes" still a priority for Pope Francis' Church?
Andrea Gagliarducci

That Pope Francis is very attentive to the dialogue with non-believers is clear from his most recent conversation with Eugenio Scalfari, the founder of the Italian leftist newspaper "La Repubblica". Scalfari, a self-proclaimed atheist, who even wrote a book entitled "Me and God", on his being a non-believer.
---
Meet Msgr. Paul Tighe, the Irish priest behind the Vatican's digital miracle...
---
Catholic group helps religious aspirants pay off student loan debt...
---
The 1970s (and lay homilists) are slowly coming to an end in the Diocese of Rochester...
---
"Desire of the Everlasting Hills" shows how to leave gay life behind...
Austin Ruse

Meet Dan, Rilene and Paul, all refugees from deep enmeshment in the LGBT life, each finding a home in sexual sobriety and, not incidentally, the Catholic Church. It is impossible to watch this important documentary without tears, and not sad tears either, but happy ones, tears that come from a joyful movement of the spirit.
---
Hobby Lobby and ENDA: Coercive laws that violate freedom will not promote justice in the workplace...
---
Syriac Catholic churches, offices burn in Mosul as conversion deadline passes...
---
Top 10 ways to hack your barbecue grill...
---
This is the number one reason that Catholics become ex-Catholics...
Mark Shea

The notion that Jesus "inspired" ancient Semites to share their food in the Miracle of the Loaves and Fishes is like the notion that he "inspired" them to walk on two legs or breathe air for the first time in their history. It's balderdash. Hospitality was one of the sacred duties universally recognized by everybody in the crowd that day. Indeed...
---
7 valuable pieces of career advice no one ever gave you...
---
Has Pope Francis reached a decision on Medjugorje? 7 things to know and share...
Jimmy Akin

For those who may not have been following the story, in 2010 Benedict XVI called a special commission to investigate the apparitions that have been reported in connection with Medjugorje (in the former Yugoslavia) since 1981. Earlier this year...
---
Get this entire Catholic website on CD-ROM...

The full contents of the New Advent website are available on CD-ROM. It includes the Catholic Encyclopedia, Church Fathers, Summa, Bible and more — and it's only $19.99...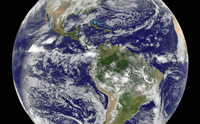 WORLD WIDE WEB
CATHOLIC LINKS
Adoration:
Eucharistic Adoration Directory
Audio:
Lighthouse
-
Audio Sancto
Bibles:
Douay
-
Knox
-
NAB
-
RSVCE
Blogs:
Blog Directory
Bulletins:
Seek and Find
Calendars:
Catholic Calendar
-
Easter Table
Catechisms:
Baltimore Catechism
-
Catechism of the Catholic Church
Events:
Catholic Event Finder
Forums:
Catholics Answers Forums
HHS Mandate:
Becket Fund
Jobs:
Catholic Jobs
Latin:
Ecclesiastical Latin Resources
Latin Mass:
TLM Altar Server Tutorial
-
TLM Mass Directory
Mass Times:
MassTimes
Movie Reviews:
USCCB Movie Reviews
Panoramas:
St. John Lateran
-
Sistine Chapel
Readings:
Today's Readings (USCCB)
Retreats:
U.S. Retreats and Retreat Centers
OTHER LINKS
Cameras:
EarthCam (Live)
-
Aerial Panoramas
Comics:
Calvin and Hobbes
-
C&H Search Engine
-
Dilbert
-
Peanuts
Customer Service:
GetHuman
Fact Checking:
Snopes
Find Things:
Mailboxes (USA)
-
Payphones
-
Phone Numbers
Money:
Missing Money
Privacy:
Do Not Call
Reading Lists:
Hardon
-
McCloskey
-
USLHE
-
Marines
Scanners:
Air Traffic Control
-
Radio Reference
-
Broadcastify
Shopping (Local):
Milo
-
Yard Sales
Tracking:
Airplanes
-
ISS
-
Satellites
-
Ships #1
-
Ships #2
Travel (Flying):
Turbulence
-
VFR Maps
-
SeatGuru
-
FlightAware
Travel (Hotels):
Bed Bug Registry
Weather:
ECMRF (Europe)
-
NCAR/RAP
-
Wind Map
-
National Weather Service (USA)